The AGM of both these local organisations will be held at St Helens Church Hall, St Helens Gardens, London W10 on Thursday June 8th at 7pm.
The agenda for the meeting is below. We will be dealing sequentially with the formal agenda items on the StQW Forum and on the Helens Residents Association, given that this year the management committee is recommending some updates to the constitutions of both bodies.
The details of the proposed changes to both constitutions can be read and downloaded from this post. These changes and the reasons for them are summarised in three slides below, which will be used at the meeting on the 8th.
Agenda for the meeting
To receive and agree the minutes of the 2022 AGM
StQW proposed changes to constitution
StQW election of management committee and officers for 2023/4
SHRA proposed changes to constitution
SHRA election of management committee and officers for 2023/4
Update on current local planning issues • RBKC Local Plan Examination in Public • Kensal Canalside • Nursery Lane application from Northcare (Scotland Ltd)

Forthcoming consultation on redesignation of StQW for a further 5 years
Reviewing the StQW Neighbourhood Plan – process and need for updating
Any other business
A StQW leaflet is being circulated to all 1,700 households in the neighbourhood area, with information about the Forum and what it does. We hope that some of those who have moved into the area in recent years will be joining as members, along with those who have not come across the forum/association in the past.
A PDF version of this leaflet is available below.
If you are already a StQW/SHRA member and wish to self-nominate to join either committee, please email sthelensassn@aol.com by June 5th.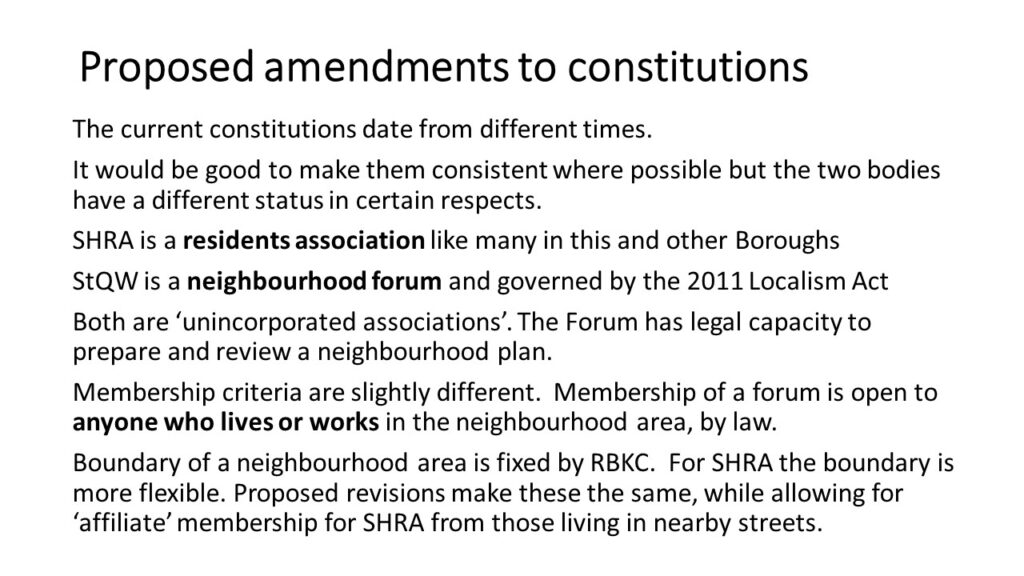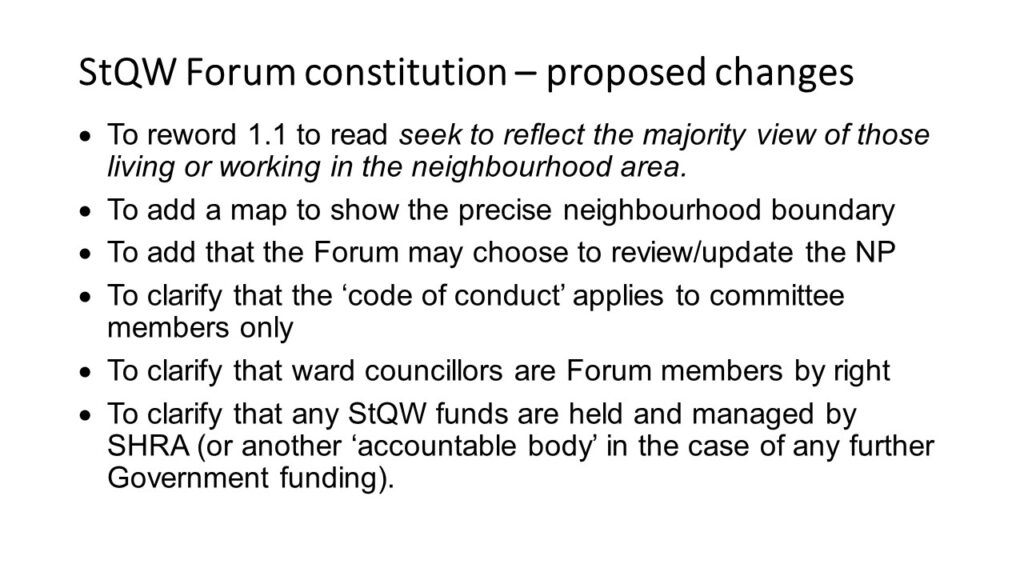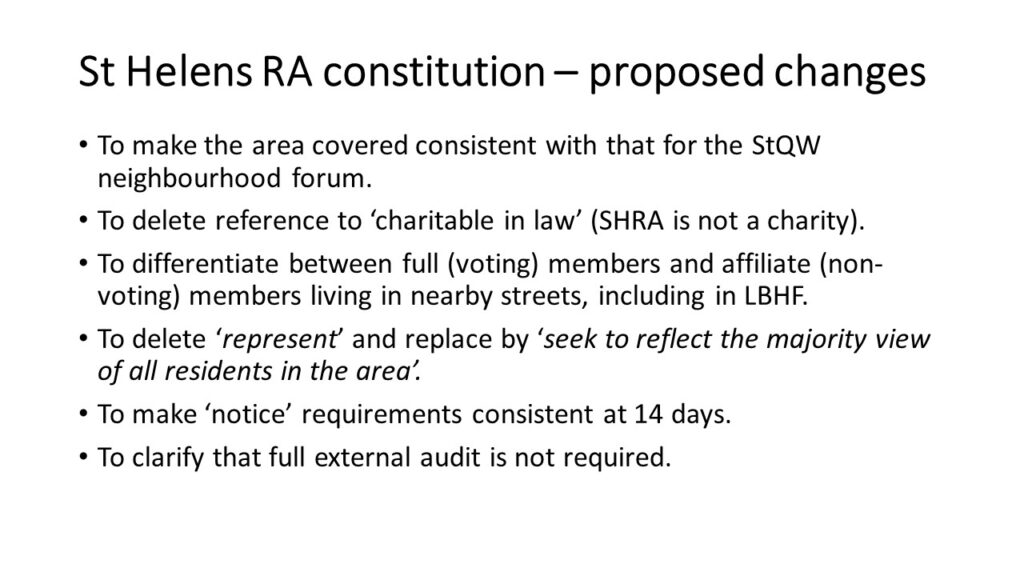 After the AGM, the StQW Forum will be submitting an application to RB Kensington and Chelsea for 'redesignation' for a further five years. This is a process required of all neighbourhood forums across England, of which there are now over 3,000.
The Council will then consult on this application for 6 weeks via its website at www.rbkc.gov.uk. We will post information on how to respond once this exercise gets underway.
You do not need to be a StQW member or to live within the StQW neighbourhood boundary to respond to the consultation. We hope that a wider audience in North Kensington values the work that the Forum undertakes on local planning issues.